p2pcar.com Buy It Now Priced at DAN.
MowFo.com Buy It Now Priced at DAN.
I look at a lot of names, usually around ideas of my own, but often around a trend that's breaking. Here's a couple of names I found irresistible today. 'Collaborative consumption' is a buzz word around the phenomenon of sharing things rather than owning them outright. It's estimated, for example, that the average electric drill will see a total of 12 minutes use in its lifetime. "What you really need is the hole, not the drill." (Rachel Botsman, Collaborative Consumption at TED) People are starting to figure out how to share locally. Cars, for instance, sitting in garages while you're at work, or in the driveway when you're home for the weekend have become a target for peer to peer sharing. It's kind of obvious the minute you think of it. There seems to be quite a lot of activity in the startup community around sharing cars. I was surprised to find that my first choice for a name, P2PCar.com, was available. I hope that, as new companies come into the space, one will be happy to find that a great name is available for a reasonable price.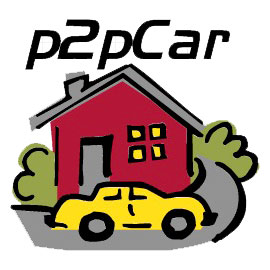 As for MowFo? I saw that it dropped recently. I put it in my interesting list. And then I tried to forget about it. But I couldn't. I just kept picturing a gardening truck driving by me with MowFo.com on the side. Or wouldn't it be a great name for a grass cutting Roomba?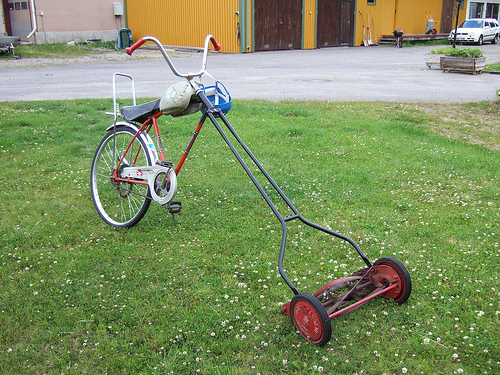 Creative Commons License   credit: hagwall