Because this revolutionary process/product needs a great name!
Our family has a cabin with a compost toilet. Urine is diverted to separate 5 gallon tanks and later discarded. The poop is mixed with peat and 2 years after composting in 45 gallon drums, it is the best potting soil you can imagine. But human urine contains a ton of nitrogen. Somehow, in the West, we are only now becoming aware of its value and how we can put it to use. Are you the startup bringing this to market? You need a name and Urin8 is perfect. Let's talk!
We found a way to turn urine into solid fertiliser – it could make farming more sustainable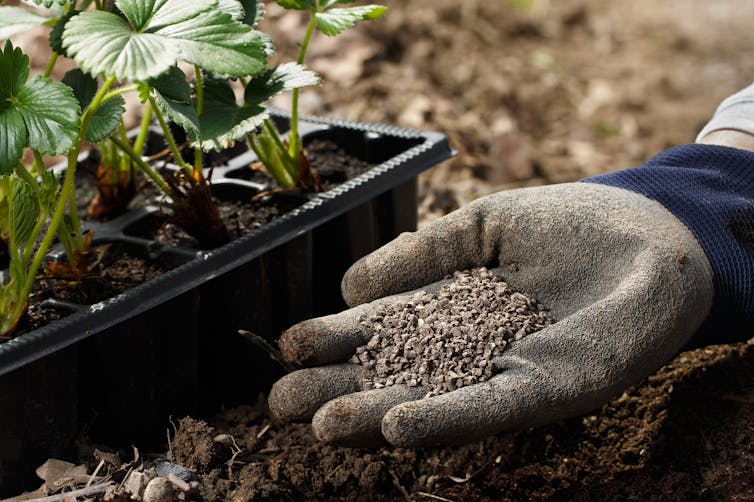 Prithvi Simha, Swedish University of Agricultural Sciences; Björn Vinnerås, Swedish University of Agricultural Sciences, and Jenna Senecal, Swedish University of Agricultural Sciences
It's likely that most of the food you'll eat today was not farmed sustainably.
The global system of food production is the largest human influence on the planet's natural cycles of nitrogen and phosphorus. How much crops can grow is limited by the amount of these two elements in the soil, so they're applied as fertilisers.
But the majority of fertilisers are either made by converting nitrogen in the air to ammonia, which alone consumes 2% of the world's energy and relies heavily on fossil fuels, or by mining finite resources, like phosphate rock.
A solution to this problem could be much closer than people realise. Most of the nutrients we consume in food are passed in our urine, because our bodies already have enough. But instead of being recaptured, these nutrients are flushed, diluted, and sent to wastewater treatment plants where they're scrubbed out, leaving effluents that can be safely released into the environment.