Marco used credit cards to put 30% down on a $36,000 domain name. Financed at 6%, he used Moniker's escrow service to purchase Thumbtack.com – before he even had a product!
Jason Calacanis tells you why it was a smart move in this discussion with local services hub Thumbtack.com's Marco Zappacosta.
Excerpt from This Week In Startups #68.
(Click arrow to play audio clip) Domains as Social Proof.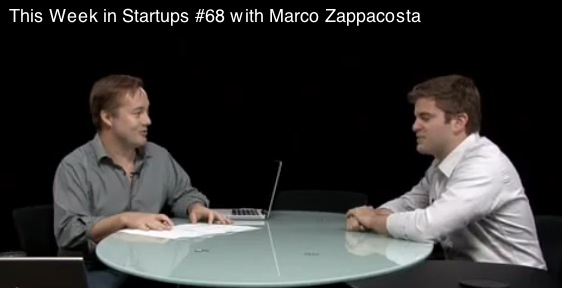 Takeaways: People who know startups know domains well enough to have an idea of what you paid for it.
Save countless dollars and hours in branding/advertising costs by buying an easy-to-remember domain.
Some registrars (In this case Moniker) will finance your domain acquisition. If you're not getting traction you can default on the purchase and only be out the down payment.