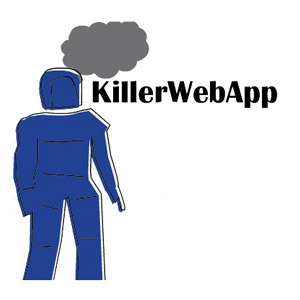 So you found the name you've been looking for. You contacted me with an email, we've come to an agreement on the price. Then what? How does the domain become yours? It goes like this:
I initiate a transaction at Escrow.com
Escrow emails you and if you don't already have one, you sign up for an Escrow account. Once you accept the terms of the sale that I've listed (as per our negotiation) I will get an email from Escrow stating so. Escrow will now ask you to fund the transaction. Your money goes to Escrow.com.
Once Escrow has the funds, they email me with the go ahead to begin the domain transfer.
I will have already collected from you your Godaddy account# and the email address that is associated with that account. I begin a 'push' from my Godaddy account to yours.
Once the domain has transferred to your account, you inform Escrow.com that you are in possession of the domain. Only then are the funds released to me.
Why Escrow.com? Because they're very good, very secure, and their pricing is fair. If you're new to Escrow you may be asked to provide some form of identification to confirm your account. Although it can be part of the negotiation, typically the buyer pays escrow fees. The fees will depend on the amount of the transaction and the form of payment. You can calculate escrow fees here: https://www.escrow.com/fee-calculator.
Once Escrow informs me that the funds have been deposited, I initiate the domain transfer to your Godaddy account. Even if you don't normally use Godaddy as your registrar, I highly recommend going this route because it is by far the easiest.   I will simply need your Godaddy account # and the email address that associates with that account.
If you're new to the Godaddy interface, finding your new domain can be a bit daunting. It will be found in the Domain Manager Control Panel top left under the Domains dropdown (next to DNS) in Pending Account Changes > Incoming Account Changes.
Once you accept the domain it goes into your account and you have full control of it. You can begin using it immediately. If for some reason you're not comfortable with doing the transfer at Godaddy I would suggest using Escrow's 'Concierge' service. More expensive, but hands on help in doing the transfer (explained very well here). Once you have possession of the domain (there is an 'inspection' period, but expediting this part of the process is greatly appreciated) you let Escrow know you've received it, at which point they release the funds to me. At each step of the process Escrow updates with emails. The transaction is updated in your Escrow account as each step is completed. If it's your turn to take action it will be stated there as well.